RTBF Classic 21 live
As It Was (Sing off vs. Hrvy)
Conor Maynard
23 hours ago
Glory Days
Bruce Springsteen
23 hours ago
Happy Together
The Turtles
23 hours ago
Wake Me Up When September Ends (Live)
Green Day
23 hours ago
Live Forever
オアシス
23 hours ago
Roxanne
The Police
23 hours ago
Don't You Want Me
The Human League
23 hours ago
I Am the Law
The Human League
23 hours ago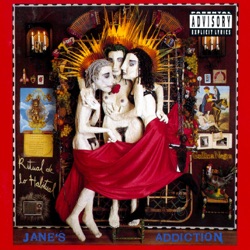 Been Caught Stealing
Jane's Addiction
23 hours ago
Alive
Pearl Jam
23 hours ago
Bekijk meer
RTBF Classic 21 live
The Rock Generation Radio
Classic 21 est une station de radio belge de service public orientée vers la musique pop/rock de 1950 à nos jours. La création de cette station de radio remonte au 1er avril 2004, date à laquelle Radio 21 a cédé la place à deux nouvelles stations : Pure FM et Classic 21.
Cette radio se veut à la fois tournée vers l'histoire du rock et s'intéresse aussi au rock tel qu'il se fait aujourd'hui, avec les nouveaux titres diffusés régulièrement et les festivals auxquels la radio apporte son concours.
De par sa situation géographique, la radio couvre une partie des départements français limitrophes.
Categorieën:&nbsp
Classic Rock, Classic Hits
Frequenties RTBF Classic 21
Brussel: 94.2 FM
Luik: 90.6 FM
Topnummers
Laatste 7 dagen:
1. David Bowie - Rebel Rebel (1990 - Remaster)
2. Måneskin - VALENTINE
3. Lenny Kravitz - TK421
4. Green Day - The American Dream Is Killing Me
5. Sheryl Crow - Alarm Clock
6. Axelle Red - C'est My Life, C'est Ma Vie
7. David Bowie - Rebel Rebel
8. The Rolling Stones - Mess It Up
9. epona - Don't Care!
10. The Beatles - Now And Then
Laatste 30 dagen:
1. Green Day - The American Dream Is Killing Me
2. Lenny Kravitz - TK421
3. The Rolling Stones - Mess It Up
4. Ed Sheeran - The Day I Was Born
5. Måneskin - VALENTINE
6. The Beatles - Now And Then
7. Portland - Time To Talk
8. Sheryl Crow - Alarm Clock
9. David Bowie - Rebel Rebel (1990 - Remaster)
10. Royal Blood - Shiner In The Dark
Gerelateerde podcasts
Contacten
Sociale netwerken
Delen
Opmerkingen