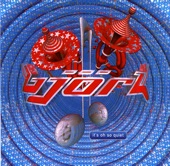 It's Oh So Quiet
Björk
1621297801
Never Forget
Take That
1621297450
I'm Every Woman
Whitney Houston
1621297182
The River of Dreams
Billy Joel
1621296910
What Is Love
Haddaway
1621296676
Mmm Mmm Mmm Mmm
Crash Test Dummies
1621296462
Monday's Experts
Weddings Parties Anything
1621296301
Losing My Religion
R.E.M.
1621296025
You're Still The One
Shania Twain
1621295830
Can You Feel the Love Tonight (Remix)
Elton John
1621295575
Bekijk meer
Totally Radio 90s live
Totally Radio 90's is a Australian digital radio station owned and operated by Totally Media. Best known for musical genres such as 90s and oldies.
Categorieën:&nbsp
Adult Contemporary, Classic Hits, 90s
Frequenties Totally Radio 90s
Adelaide: Online
Brisbane: Online
Canberra: Online
Darwin: Online
Gold Coast: Online
Hobart: Online
Melbourne: Online
Perth: Online
Sydney: Online
Bekijk meer
Topnummers
Laatste 7 dagen:
1. Mark Morrison - Return of the Mack (C & J Street Mix)
2. Crystal Waters - Gypsy Woman
3. Tupac - California Love
4. Nirvana - About a Girl
5. MC Hammer - U Can't Touch This
6. Belinda Carlisle - In Too Deep
7. KWS - Please Don't Go
8. Gina G. - Ooh Aah (Just a Little Bit)
9. Lighthouse Family - High
10. Extreme - More Than Words
Laatste 30 dagen:
1. M People - Itchycoo Park
2. Yothu Yindi & Gavin Cambell - Treaty
3. Crystal Waters - Gypsy Woman
4. Gina G. - Ooh Aah (Just a Little Bit)
5. Mark Morrison - Return of the Mack (C & J Street Mix)
6. Dr. Alban - Sing Hallelujah
7. Belinda Carlisle - In Too Deep
8. Jon Secada & Shanice - I Love Your Smile
9. Jamiroquai - Canned Heat
10. Jimmy Barnes - Lover Lover
Contacten
Sociale netwerken
Delen
Opmerkingen