Find Love Again
Unge Tauritts
23 hours ago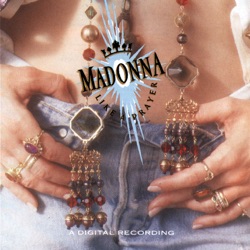 Like a Prayer
David Guetta & Madonna
23 hours ago
Forget Me
Lewis Capaldi
23 hours ago
Trompeta
Willy William
23 hours ago
Licht
Camille
23 hours ago
10:35
Tate McRae
23 hours ago
I'll Be Waiting
Cian Ducrot
23 hours ago
Where Is The Love?
Black Eyed Peas with James Brown
23 hours ago
good 4 u
Olivia Rodrigo
23 hours ago
Celestial
Ed Sheeran
23 hours ago
Bekijk meer
Qmusic live
Q sounds better with you!
Qmusic, voorheen bekend als Q-music, is een Vlaamssprekende Belgische private radiozender die uitzendt in het Vlaamse Gewest, opgericht in 2001 en verspreidt over het algemeen pop.
Anno 2018 is Qmusic de grootste commerciële radiozender en de tweede grootste radiozender van Vlaanderen. Volgens de meest recente luistercijfers van het Centrum voor Informatie over de Media (september-december 2018) behaalt de zender op dagbasis een gemiddeld marktaandeel van 11,36%.
Categorieën:&nbsp
News, Top 40, Pop Music
Frequenties Qmusic
Geel: 93.5 FM
Vilvoorde: 103.1 FM
Topnummers
Laatste 7 dagen:
1. The Starlings - Rollercoaster
2. Oscar and the Wolf - Warrior
3. BERRE - Better Off Alone
4. Måneskin - THE LONELIEST
5. Metejoor - Wat Wil Je Van Mij
6. Miley Cyrus - Flowers
7. Meghan Trainor - Made You Look
8. Zoë Tauran - Adrenaline
9. Dean Lewis - How Do I Say Goodbye
10. Britney Spears - Hold Me Closer
Laatste 30 dagen:
1. Måneskin - THE LONELIEST
2. Oscar and the Wolf - Warrior
3. P!nk - Never Gonna Not Dance Again
4. Metejoor - Wat Wil Je Van Mij
5. Tom Grennan - Lionheart (Fearless)
6. BERRE - Better Off Alone
7. Meghan Trainor - Made You Look
8. Dean Lewis - How Do I Say Goodbye
9. Ed Sheeran - Celestial
10. Sigala - All By Myself
Gerelateerde podcasts
Contacten
Adres:&nbsp
Medialaan 1 1800 Vilvoorde
Telefoon:&nbsp
02 - 255 32 11
E-mail:&nbsp
info@qmusic.be
Sociale netwerken
Delen
Opmerkingen