I.G.Y.
Donald Fagen
23 hours ago
My Life
Billy Joel
23 hours ago
Harden My Heart
Quarterflash
23 hours ago
South City Midnight Lady
The Doobie Brothers
23 hours ago
Dreams
Fleetwood Mac
23 hours ago
Don't Worry Baby (Stereo)
The Beach Boys
23 hours ago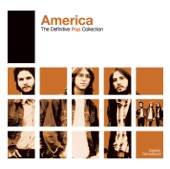 I Need You
America
23 hours ago
Goodbye Yellow Brick Road
Geresti
23 hours ago
Waiting for a Girl Like You
Foreigner
23 hours ago
Hotel California (Cover) [feat. Tuominen]
Two Guns and a Bullet
23 hours ago
Bekijk meer
Soft Rock Radio live
The Lighter Side of Classic Rock and More!
Soft Rock Radio is an online music radio station exclusively dedicated to the best of Classic and Soft Rock from the 70s, 80s, and 90s. By live streaming globally, it offers individuals worldwide the opportunity to listen live to a radio station modeled after classic radio stations pre-80s that privileged singer-songwriter acoustic music.
Here, listeners can enjoy the best Mellow, Soft, and Yacht Rock from the 70s to the 90s, with a light touch of occasional Pop music.
Categorieën:&nbsp
80s, 70s, Classic Rock
Frequenties Soft Rock Radio
Manchester: Online
Topnummers
Laatste 7 dagen:
1. Lady Gaga - The Cure
2. Firefall - Strange Way (Single Version)
3. Crosby, Stills & Nash - Wasted On the Way
4. Seals & Crofts - Hummingbird
5. Peter Frampton - Baby I Love Your Way
6. Kansas - Dust In the Wind
7. Matthews' Southern Comfort - Woodstock
8. Little River Band - Reminiscing
9. Pablo Cruise - Whatcha Gonna Do?
10. Layzx - Sasuke Uchiha
Laatste 30 dagen:
1. Lady Gaga - The Cure
2. Layzx - Sasuke Uchiha
3. Demonchild L5 - Ape Mode
4. Firefall - Strange Way (Single Version)
5. Alice Cooper - You and Me
6. Michael Martin Murphey - What's Forever For
7. Michael Martin Murphey - Wildfire
8. Bill Withers - Lovely Day
9. Player - Baby Come Back
10. Crosby, Stills & Nash - Wasted On the Way
Contacten
E-mail:&nbsp
comments@softrockradio.net
Sociale netwerken
Delen
Opmerkingen