What's on Your Mind (Pure Energy)
Information Society
23 hours ago
adult education
Brett Schieber
23 hours ago
Don't You (Forget About Me)
Simple Minds
23 hours ago
99 Luftballons
Nena
23 hours ago
Dance Hall Days
Wang Chung
23 hours ago
So Emotional
Whitney Houston
23 hours ago
Dancing In the Street
David Bowie
23 hours ago
80s Band
Big Lo$
23 hours ago
Don't Wanna Fall In Love
Jane Child
23 hours ago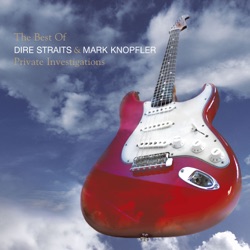 Money for Nothing
Dire Straits
23 hours ago
Bekijk meer
The Big 80s Station live
Playing The Big Hits From The Big City!
The Big 80s Station is an online radio channel that live streams globally and 24/7 the greatest hits that defined the 80s, selected by radio personalities from that decade. The channel is part of Big Sticks Broadcasting Corporation, a NY based media consultant for radio.
Frequenties The Big 80s Station
New York: Online
Topnummers
Laatste 7 dagen:
1. Big Lo$ - 80s Band
2. Tw2nty - Tgfr
3. Kajagoogoo - Too Shy
4. Talk Talk - It's My Life
5. Gary Numan - Cars
6. The Psychedelic Furs - Love My Way
7. a-ha - Take on Me
8. Soft Cell - Tainted Love / Where Did Our Love Go?
9. Depeche Mode - People Are People
10. Depeche Mode - Enjoy the Silence
Laatste 30 dagen:
1. Big Lo$ - 80s Band
2. Berlin - No More Words
3. Dead or Alive - You Spin Me Round
4. M - Pop Muzik
5. Corey Hart - Sunglasses at Night
6. Scritti Politti - Perfect Way
7. ABC - Poison Arrow
8. Modern English - I Melt With You
9. Tw2nty - Tgfr
10. The Big 80s Guys - Physical
Contacten
Sociale netwerken
Delen
Opmerkingen