Righteous Smoke
Monster Truck
23 hours ago
Give It All
Rise Against
23 hours ago
White Fireworks
The Hunters
23 hours ago
Black Me Out
Against Me!
23 hours ago
Alone I Break
Korn
23 hours ago
Love Buzz
Nirvana
23 hours ago
Now That We're Dead
Metallica
23 hours ago
The Sky Is A Neighborhood
Foo Fighters
23 hours ago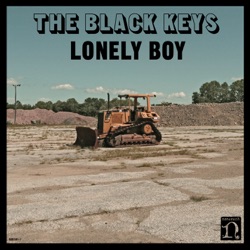 Lonely Boy
The Black Keys
23 hours ago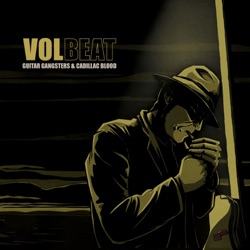 Still Counting
Volbeat
23 hours ago
Bekijk meer
iRock247 live
As a beloved radio station in Canada, iRock247 is the go-to destination for rock music aficionados. The station prides itself on its diverse selection of rock tunes, spanning from the classics to contemporary hits, and even uncovering lesser-known tracks that deserve recognition.
Listeners can expect a variety of engaging shows hosted by passionate and knowledgeable DJs who share their love for rock music. iRock247's commitment to delivering an authentic rock experience has solidified its position as a favourite among the local audience, making it an essential part of the Canadian rock music scene.
Categorieën:&nbsp
Alternative Rock, Classic Rock, Rock
Frequenties iRock247
Québec: Online
Topnummers
Laatste 7 dagen:
1. P. Diddy, Black Rob & Mark Curry - Bad Boy for Life
2. Seven Mary Three - Cumbersome
3. Drowning Pool - Bodies
4. P.O.D. - Boom
5. Sixx:A.M. - Lies of the Beautiful People
6. The White Stripes - Seven Nation Army
7. Switchfoot - Meant to Live
8. Iron Maiden - The Trooper
9. Smashing Pumpkins - Tonight, Tonight
10. Middle Class Rut - New Low
Laatste 30 dagen:
1. P. Diddy, Black Rob & Mark Curry - Bad Boy for Life
2. Drowning Pool - Bodies
3. The White Stripes - Seven Nation Army
4. Drowning Pool - Tear Away
5. Pennywise - Revolution
6. Seven Mary Three - Cumbersome
7. Hollywood Undead - California Dreaming
8. Rage Against the Machine - Guerrilla Radio
9. Sixx:A.M. - Lies of the Beautiful People
10. Nirvana - Smells Like Teen Spirit
Contacten
Adres:&nbsp
CP 1015 , BP Sainte-Brigitte-de-Laval Québec , CA G0A 3K0
Telefoon:&nbsp
581-928-2470
Sociale netwerken
Delen
Opmerkingen