All Out of Love
Air Supply
1614948025
Who's Holding Donna Now?
DeBarge
1614947772
The Way It Is
Bruce Hornsby
1614947508
Who Do You Think You're Foolin' (Edit)
Donna Summer
1614947246
Circle in the Sand
Belinda Carlisle
1614946984
Do What I Do
Melvin Taylor
1614946551
All I Want
Howard Jones
1614946291
Walking On Sunshine
Katrina from Katrina & The Waves
1614946074
After All
Peter Cetera
1614945858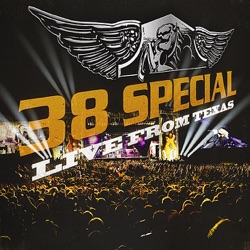 Rockin' Into the Night
38 Special
1614945601
Bekijk meer
Back To The 80's Radio live
Back To The 80's Radio is an online radio channel that live streams globally 24/7 the greatest hits from the 80s. With a logo design that reminiscent of the 80s' blockbuster Back To the Future, the channel takes the listeners down memory lane in a nostalgic journey through the songs that defined the decade.
Back to the 80's Radio is part of Heartbeat of Flagler, a network of radio stations based in Florida.
Frequenties Back To The 80's Radio
Palm Coast: Online
Bekijk meer
Topnummers
Laatste 7 dagen:
1. Mr. Mister - Kyrie
2. Debbie Gibson - Foolish Beat
3. Men At Work - Who Can It Be Now?
4. Def Leppard - Rock of Ages
5. Bobby McFerrin - Don't Worry Be Happy
6. Billy Idol - Eyes Without a Face
7. Huey Lewis - Stuck With You
8. Cutting Crew - (I Just) Died In Your Arms
9. Gary Numan - Cars
10. Lita Ford - Kiss Me Deadly
Laatste 30 dagen:
1. Mr. Mister - Kyrie
2. Men At Work - Who Can It Be Now?
3. Huey Lewis - Stuck With You
4. Billy Idol - Eyes Without a Face
5. Men At Work - Down Under
6. Kim Wilde - Kids In America
7. Joey Scarbury - Believe It or Not (From "Greatest American Hero")
8. Haircut 100 - Love Plus One
9. Juice Newton - Queen of Hearts
10. Electric Light Orchestra - All Over the World
Contacten
Website:&nbsp
www.heartbeatofflagler.com/
Adres:&nbsp7 Campbell Ct, Palm Coast, FL 32137, USA
Telefoon:&nbsp(386) 445-5564
E-mail:&nbspheartbeatofflagler@hughes.net
Sociale netwerken
Delen
Opmerkingen