Making Love Out of Nothing At All
Air Supply
1607036489
If I'd Been the One
38 Special
1607036028
Ooh Child
Daryl Hall & John Oates
1607035800
I Would Walk 500 Miles
Firewings
1607035597
If She Would Have Been Faithful...
Chicago
1607035380
Run to You
Bryan Adams
1607035168
Because of You
The Cover Girls
1607034786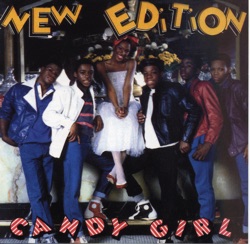 Candy Girl
New Edition
1607034555
Leader of the Band
Dan Fogelberg
1607034283
Sharp Dressed Man
ZZ Top
1607034043
Bekijk meer
Back To The 80's Radio live
Back To The 80's Radio is an online radio channel that live streams globally 24/7 the greatest hits from the 80s. With a logo design that reminiscent of the 80s' blockbuster Back To the Future, the channel takes the listeners down memory lane in a nostalgic journey through the songs that defined the decade.
Back to the 80's Radio is part of Heartbeat of Flagler, a network of radio stations based in Florida.
Frequenties Back To The 80's Radio
Palm Coast: Online
Bekijk meer
Topnummers
Laatste 7 dagen:
1. Mr. Mister - Kyrie
2. The Bangles - Eternal Flame
3. David Guetta & Madonna - La Isla Bonita
4. ZZ Top - Gimme All Your Lovin'
5. Huey Lewis - Stuck With You
6. Kim Wilde - Kids In America
7. Pete Townshend - Let My Love Open the Door
8. Jefferson Starship - Find Your Way Back
9. New Edition - Candy Girl
10. Michael Jackson - The Way You Make Me Feel
Laatste 30 dagen:
1. Mr. Mister - Kyrie
2. David Guetta & Madonna - Crazy for You
3. Kim Wilde - Kids In America
4. Alice Cooper - Clones (We're All)
5. The Bangles - Eternal Flame
6. Thompson Twins - Sugar Daddy
7. Electric Light Orchestra - All Over the World
8. Club Nouveau - Lean on Me
9. Don Henley - All She Wants to Do Is Dance
10. Air Supply - Lost In Love
Contacten
Website: 
www.heartbeatofflagler.com/
Adres: 7 Campbell Ct, Palm Coast, FL 32137, USA
Telefoon: (386) 445-5564
E-mail: heartbeatofflagler@hughes.net
Sociale netwerken
Delen
Opmerkingen
Ontdek radiozenders op genre
Filter op regio